Wall Height: 8' (Exterior)
Double Top Plates: All walls
Roof Pitch: 6/12
Rafters and Trusses: Joined with Steel Plates
Siding: LP SmartSide Panel Siding
Shed Base: Pressure Treated Wood
Floor: ¾" Tongue and Groove OSB
Door: Steel-Framed with LP SmartSide Exterior
Door Size: 4'x6′
Door Handle: Key Latched
Door Hinge: Decorative Black Hinge
Door Threshold - Diamond Plate Metal
Wall Framing: 2″x4″ Spaced 16″ On Center
Trim Type: 4″ Miratec Trim
Roof Sheathing: 7/16″ OSB
Shingles: Not Included with DIY Shed Kit
Eave type: 4″ Overhangs on Side Walls
Drip edge: Not Included with DIY Shed Kit
Onsite Installation: Do-It-Yourself
Warranty: None
| | |
| --- | --- |
| Description | Price |
| 6'X6' | $1,250 |
| 6'x8' | $1,300 |
| 6'x10' | $1,425 |
| 6'x12' | $1,490 |
| 8'x8' | $1,365 |
| 8'x10' | $1,485 |
| 8'x12' | $1,560 |
| 8'x14' | $1,875 |
| 8'x16' | $1,945 |
| 10'x10' | $1,860 |
| 10'x12' | $1,945 |
| 10'x14' | $2,045 |
| 10'x16' | $2,230 |
| 10'X18' | $2,320 |
| 10'X20' | $2,400 |
| 12'X12' | $2,095 |
| 12'X14' | $2,175 |
| 12'X16' | $2,250 |
| 12'X18' | $2,500 |
| 12'X20' | $2,795 |
*Custom Pricing Available for Buildings over 200 Square Feet
*Add 15% of costs for 10-Ft Wall Upgrade
| | |
| --- | --- |
| Description | Price |
| 6'X6' | $1,045 |
| 6'x8' | $1,175 |
| 6'x10' | $1,325 |
| 6'x12' | $1,490 |
| 8'x8' | $1,395 |
| 8'x10' | $1,545 |
| 8'x12' | $1,755 |
| 8'x14' | $1,935 |
| 8'x16' | $2,075 |
| 10'x10' | $1,790 |
| 10'x12' | $2,010 |
| 10'x14' | $2,260 |
| 10'x16' | $2,405 |
| 10'X18' | $2,695 |
| 10'X20' | $2,830 |
| 12'X12' | $2,315 |
| 12'X14' | $2,595 |
| 12'X16' | $2,805 |
| 12'X18' | $3,095 |
| 12'X20' | $3,295 |
*Custom Pricing Available for Buildings over 200 Square Feet
*Add 15% of costs for 10-Ft Wall Upgrade
Wright's Shed Co. makes building your own shed easy! 
Our Shed Kits include the following:
Pre-Built and Pre-Sheeted 2x4 Walls with LP SmartSide Paneling
Pre-Cut 2x6 Pressure Treated Wood Base
Pre-Cut 3/4″ Tongue and Groove OSB Floor Sheathing
Pre-Built Roof Trusses Joined Together with Steel Plates
Door & Hardware Included in Pricing
Diamond Plate Metal Door Threshold
Our Shed Kits do not include the following:
Nails
Shingles
Roof Underlayment
Drip Edge
Paint
In addition to an awesome shed kit that is already built for you, we offer inexpensive delivery of the kit to your home!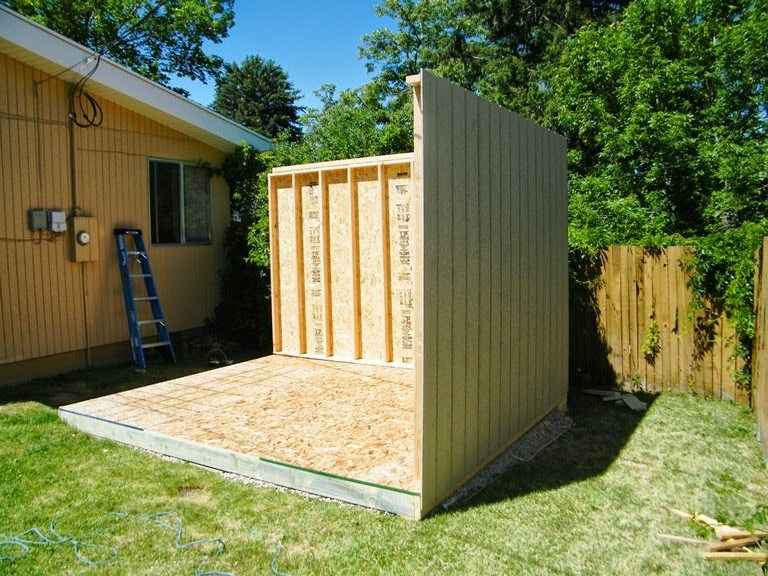 "We do most of the work so you can take all the credit!"
Wright's Shed Co.